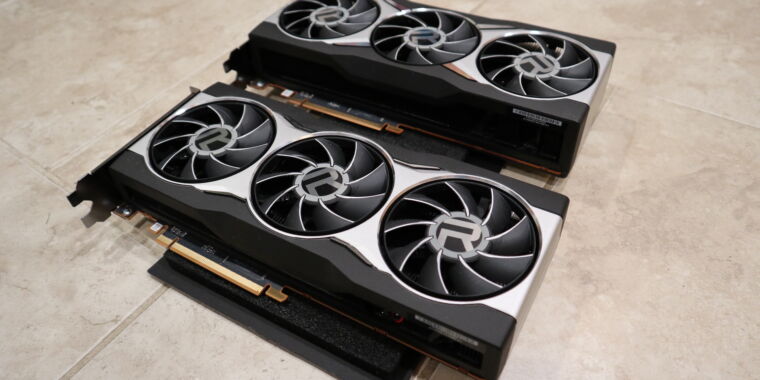 AMD's Radeon RX 6000 series GPUs, in particular, are easy to find below MSRP.

arstechnica.com
As Tom's Hardware reports, most mid-range Nvidia GeForce RTX 3000-series cards are still selling at or slightly over their manufacturer-suggested retail prices—the 3050, 3060, and 3070 series are all still in high demand. But top-end 3080 Ti, 3090, and 3090 Ti GPUs are all selling below their (admittedly astronomical) MSRPs right now, as are almost all of AMD's Radeon RX 6000 series cards.

Used prices have fallen even more quickly. Between June 1 and June 15, eBay prices for used GPUs fell an average of 10 percent as at least some cryptocurrency miners sought to cut their losses and sell their hardware. This is happening even as mining software is beginning to find ways around Nvidia's hash-rate limiting LHR protections—falling cryptocurrency prices and rising energy costs are still making the economics of mining tricky.
And at long last the insane price hike on cards seem to be ending and reversing to a degree.
Get rekt cryptobros and scalper vultures