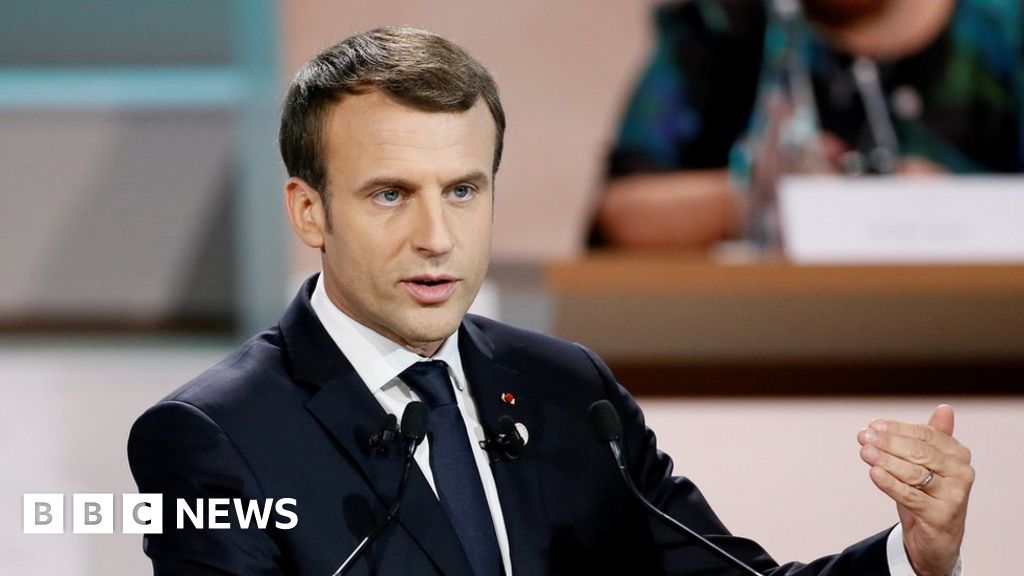 The French leader makes an impassioned plea for a new Europe ahead of elections in May.
www.bbc.com
In a nutshell: what Macron is proposing?

In his open letter to Europe, Mr Macron proposes the creation of several new bodies that would oversee change within the EU. They are:

European Agency for the Protection of Democracies, to protect against cyber attacks, the spread of fake news, and to ban foreign powers from funding European political parties
European Council for Internal Security, which would comprise a Europe-wide border force agency and asylum office, and a European security council that would have "the UK on board"
An EU minimum wage, which would be "appropriate to each country" and negotiated collectively on an annual basis, and a guarantee that EU citizens would get "the same pay for the same work"
European Climate Bank, which would finance the EU's transition to his suggested environmental targets, "zero carbon by 2050 and pesticides halved by 2025"
A European food safety force, to "improve our food controls" and protect them from the "lobby threat" with "independent scientific assessment of substances hazardous to the environment and health"
A Conference for Europe, which Mr Macron wants the EU to set up by the end of this year, so that changes can be proposed and approved by representatives from EU institutions and member states
The French president then suggests bringing in new social security measures for EU citizens, including a new "EU minimum wage" that would be "appropriate to each country, negotiated collectively every year".

He also says that the EU should have a "social shield" that would guarantee that workers doing the same job get the same pay.

"[Europe] needs to drive forward a project of convergence rather than competition," he adds.

Mr Macron also proposes new EU-wide environmental targets - "zero carbon by 2050 and pesticides halved by 2025" - which would be financed by a new European Climate Bank.

A new "European food safety force" would enforce the EU's food controls, while funding independent scientific research to combat the influence of corporate lobbies.

"We can't let nationalists with no solutions exploit people's anger," he concludes. "We can't sleepwalk to a diminished Europe... European humanism demands action."
Do it! Europa must burn!
Is this how we get a Second Soviet Union?