The one and only Lord of Mutton Chops.
Author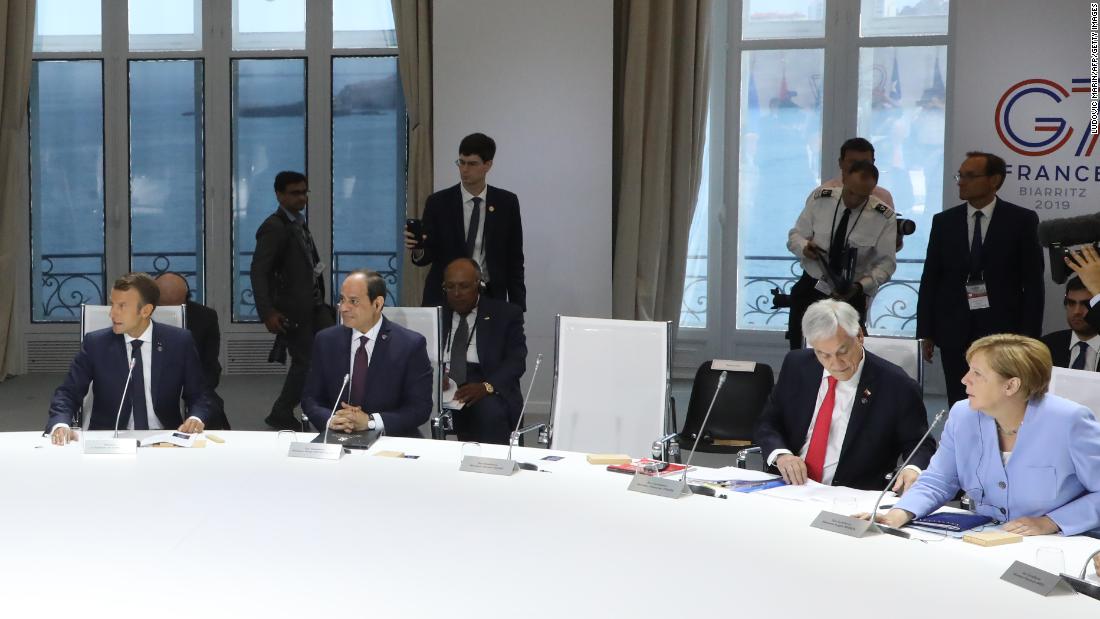 President Donald Trump skipped a session devoted to climate change at the G7 summit here, a snub aides wrote off as a scheduling conflict but nonetheless reflects Trump's isolation on the issue.

edition.cnn.com
Later, the White House said Trump's schedule prevented his attendance.
"The President had scheduled meetings and bilaterals with Germany and India, so a senior member of the Administration attended in his stead," press secretary Stephanie Grisham said.
But the leaders of both those countries -- German Chancellor Angela Merkel and Indian Prime Minister Narendra Modi -- were both seen attending, at least for the start of the session.
An official said the staffer who replaced Trump worked for the National Security Council.
Speaking afterward, Macron seemed to shrug off Trump's absence.
"He wasn't in the room, but his team was," Macron said at a news conference. He urged reporters not to read too much into Trump's decision to skip the session, insisting the US is aligned with the rest of the G7 on issues of biodiversity and combating fires in the Amazon rainforest.
Other, maybe a bit less impartial outlets have commented that other world leaders are starting to intensify their sidesteping of trump, reducing their interactions with the USA president to mere flattery to distract him from blowing the issues at hand.
I can't help but think how much does this erode USA's shaky soft power.